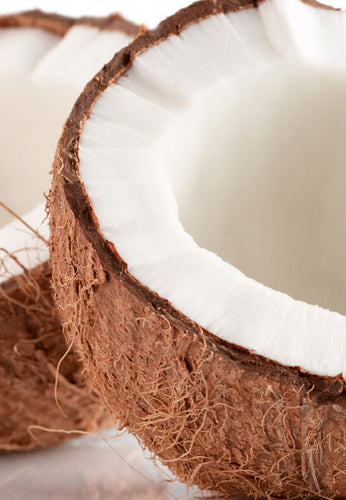 ONE WITH NATURE
At Imbue we know how important ingredients are for curly hair and the curl journey. We're also committed to making positive changes to the environment with our choices of plastics, ingredients and ensuring sustainable sourcing where possible.
Imbue only contains sustainably sourced ingredients like natural oils and butters to moisturise and respect those curls. Our formulations never contain oil based silicones, parabens, sulphates, drying alcohols, mineral oils or waxes – because it's not about controlling kinks, curls and coils it's about liberating them.
Here at Imbue we are all about finding the best ethically and sustainably sourced ingredients.
We also believe that there is no reason for beauty products to contain animal derivatives. Instead we have created a vegan haircare range containing a cocktail of curl loving plant oils such as, Cupuaçu, Coconut and Camelia.
We believe plant-based ingredients are amazing for hair, but also kinder to the environment which helps us to protect our planet.
We are really proud to announce all Imbue bottles are made from 100% recycled plastic. The goal? For all Imbue packaging to be made from 100% recycled materials as soon as possible, including jars, pumps and sachets.
We are continually pushing suppliers and exploring different avenues to make those positive improvements to our collection.
All our packaging is widely recyclable too – so please help us help the environment and recycle where you can.
Imbue is 100% Curly Girl compliant. At Imbue, we want to provide everything you need to worship your hair. We want the best for your hair and we know it's not just about product, It's about curl confidence and sharing advice and tips too. We are here with you to make that journey full of empowerment and positivity. We offer guidance, inspiration and an arsenal of hair-loving products to keep you and your coils happy every step of the way. Talk about curl power!
FOLLOW @IMBUECURLS
And show us your looks tagging #imbuetiful